RAZBAM (the creators of the Harrier AV-8B N/A and Mirage 2000) have announced that they've put together a terrain development team, working on an undisclosed project - made up of some modders that previously made such mods as the British Ground Vehicle Packs and a British Harrier Field Ops Pack, and have released these screenshots:
The ship being HMS Birmingham (D86), which was in service from 1976 - 1999, and took part in the Falklands War.
That's on top of them making a 3D model of an Invincible Class Carrier and working on a Mirage III, plus recently asking questions about Argentine operations during the Falklands War.
So it doesn't take a genius to come up with an idea of what they're up to.

The important question is are they going to work on a Sea Harrier FRS.1 and/or a Harrier Gr.3?
_________________
"I look forward confidently to the exploits of our Fighter Pilots - these splendid men, this brilliant youth, who will have the glory of saving their native land, their island home, and all they love, from the most deadly of all attacks."

- Winston Churchill
The Falklands have been confirmed to be the new map:
RAZBAM wrote:Ok, as most suspected, the 1st RAZBAM simulations terrain project is: South Atlantic Theater of Operations: The Falklands Islands.
It should be look at not just because of the historic events, but future events or "what if" situations that could've happened..for instance the recent discovery of oil reservoirs could sparkle a conflict not exactly against Argentina but some other world power with strategic reach..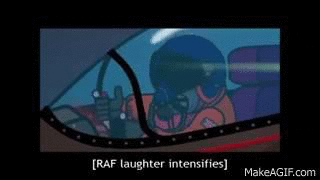 _________________
"I look forward confidently to the exploits of our Fighter Pilots - these splendid men, this brilliant youth, who will have the glory of saving their native land, their island home, and all they love, from the most deadly of all attacks."

- Winston Churchill
_________________
"I look forward confidently to the exploits of our Fighter Pilots - these splendid men, this brilliant youth, who will have the glory of saving their native land, their island home, and all they love, from the most deadly of all attacks."

- Winston Churchill
_________________
"I look forward confidently to the exploits of our Fighter Pilots - these splendid men, this brilliant youth, who will have the glory of saving their native land, their island home, and all they love, from the most deadly of all attacks."

- Winston Churchill
---
Permissions in this forum:
You
cannot
reply to topics in this forum